JIGHI Threat Monitor Program
(J-TMP)
Streamline your security opérations center (SOC)
---
What is J-TMP ?
The JIGHI Threat Monitoring Program (J-TMP) is a channel program that enables other security service provides to implement J-TM for their customers. Jighi provides those service providers with certified training and tools to implement threat intelligent as part of your security operation center.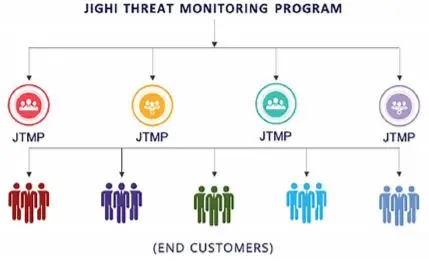 What are J-TMP's Responsilities ?
The J-TMP provides security operations center (SOC) with proactive security monitoring, and alerting to ensure customers have full visibility of threats and incidents in your managed networks. The J-TMP assists with onboarding, including:

What are the First Step I need to take as an MSP ?